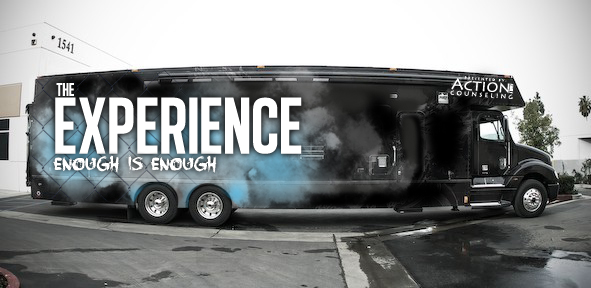 "The Experience" Proposal
Description
"The Experience" will be a traveling, electronic digital memorial. It will contain a large billboard sized screen that can be displayed at various Santa Clarita events and other controlled settings, (ie. Concerts in the Park, Every 15 Minutes, High School Football Games, Emergency Expo, July 4th Parade, etc.).
Stories can be added, changed and modified for different audiences and venues.
The intention is give families an opportunity to share their story; to be a possible deterrent to other youth in our community and inspire sober living and healthy choices.
The digital display program will contain actual names (if the family approves) of local Santa Clarita youth who have died from a drug overdose. 
The Experience shall also be used in our local schools. The vehicle may be parked outside a school auditorium, showing a "promo" clip as the kids enter the auditorium. The full digital "experience" will then play in the auditorium, with Action and Sheriff Facilitators on hand to lead the discussion following the video.