Action Family Foundation Partners with William S. Hart School District for Valley's First Free Public Sober School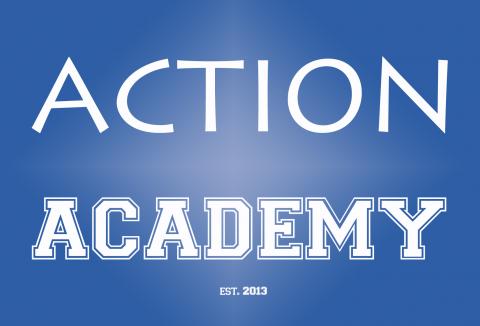 In a historic move, January 13, 2014, the William S. Hart Union High School District and the
Action Family Foundation are partnering to open the first free public sober school.
Action Academy will be a sobriety school for local junior and senior high school students 
attending school within the district's Santa Clarita Valley boundaries.
The campus will open at the Action Family Zone located at 20655 Soledad Canyon Road, Unit 
24 in Santa Clarita. Currently there are 20 slots available for students, 10 for junior high and 
10 for senior high students and more added as the school grows. There will be 10 students per 
classroom and students will attend school Monday – Thursday. 
The school has been a dream of Action Family Counseling, Founder and CEO Cary Quashen, 
"While there are other sober schools across the nation, I believe this is the first time a school 
district and a drug treatment program have partnered together opening a sober school."
All student work at the Action Academy is credited just as it is at their regular school site.
Kathy Hunter, Director of Student Services for the William S. Hart School District added. "Right 
now we have programs for prevention, for awareness, and intervention. We realized the one area 
we didn't have a program for was maintenance."
Quashen elaborated, "The district is providing the teaching staff and curriculum and Action is 
providing the drug counseling staff and therapeutic services to help kids maintain sobriety and 
move into recovery."
The educational component is comprised of University of California (UC) approved 
courses, accessed online course work via the APEX program which includes Math, English, 
History, Science, Physical Education, and electives. Just as in a regular classroom, grades and 
credit reports are issued to students every quarter. All student grades and credits are transferable. 
Students will also have access to college planning with their school counseling staff.
"The core curriculum for the academics is very rigorous, so they will not in any way be short 
changed. They will be totally onboard with their peers." Kathy Hunter elaborated.
"I've watched as we've treated thousands of Santa Clarita kids getting them off drugs and 
alcohol," reflected Cary Quashen. "They get clean, have a new positive outlook and begin to 
like themselves again. Then they return back to their circle of friends at school and find it very 
challenging not to repeat their old habits."
Hunter agrees. "There are so many people in our community who are supporting this program, 
volunteering their time and expertise. It's really incredible. There will be ancillary services in art, 
music, self-expression and much more. It's not just the academic program."
Remo drums has already donated dozens of instruments for music therapy being conducted by 
local psychologist, Antonia Bouyer. 
"It's awesome to see my dream become a reality," smiled Quashen.
For further information about the Action Academy contact Alex Urbina at (661) 467-2714 or 
Kathy Hunter at the William S. Hart Union High School District at (661) 259-0033, extension 
210.